Five Centuries of Maritime Trade Before the Arrival of the West




CENTURIES AGO BEFORE THE COMING OF THE SPANIARDS .... merchant vessels were already sailing through Southeast Asia bringing trade and commerce to the Philippine Islands.

Some of these vessels were fortunate to cross the seas, but some have sunk either because of natural calamities or pirates have attacked their ships.

For a very long time, the remains of these vessels remained underwater until they were discovered by treasure hunters, explorers, and archaeologists.

The discovery of these vessels is a concrete evidence of a dynamic trading among peoples in the Southeast Asian region even before the Europeans came. These vessels carried various ceramics and other commodities from China, Vietnam and Thailand.





The Chinese Junk at Breaker Reef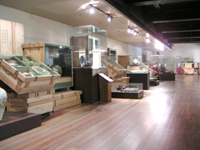 Southwest Palawan (Late 11th-early 12th Century)

The discovery of this vessel provided the first evidence of the role of the junk in the industrial centers of south-central China.

The wreck yielded brown or celadon-glazed stoneware (light green glazed), ceramics with Cizhou-style painted decorations and porcelain with a feldspathic glaze. The ceramics recovered, specifically the porcelain, are the oldest of its kind discovered so far in the South China Sea.

The Junk found at Investigator Shoal

Kalayaan, Palawan (13th Century)

The precious cargo was primarily greenware (celadon) and qingbai in the forms of cups, bowls, saucers and plates. Also among the pieces recovered was a splendid ewer ornamented with spiral motifs incised with a comb.

The Wreck found off Pandanan Island

South Palawan (15th Century)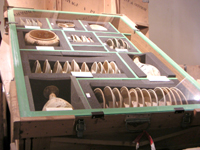 The wreck yielded 4,256 pieces of pre-colonial artifacts. The majority of the finds were Southeast Asian wares from Vietnam and Thailand.

Scholars believed that the cargo was brought to the Philippines by a Chinese-type merchant vessel to trade in forest products, gold and the famous south sea pearls from an Indianized Kingdom of Champa. A Chinese copper coin belonging to the Yong Le Period (1403-1424) gives the relative dating of this vessel.

The Junk at Lena Shoal

Northern Palawan (Late 15th Century)

The cargo was more precious than was expected. There are 5000 items on board including small bronze cannons and elephant tusks.

The ceramics, specially the porcelain decorated in cobalt blue, are truly remarkable.

The Junk that sank off San Isidro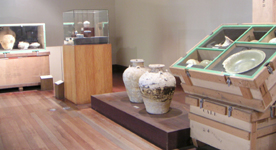 Coast of Zambales (Mid-16th Century)

Majority of the recovered pieces were ceramics produced in kilns in the Swatow region of southern China. They show the most advanced methods in use at Jingdezhen and exhibit both spontaneity and simplicity.