BOAC BRANCH MUSEUM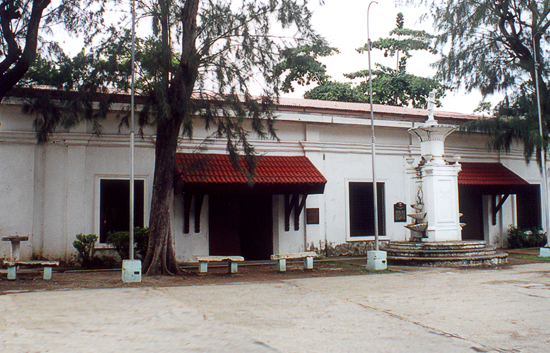 Brief History
The branch museum is housed in an old Spanish building that used to be a library and Municipal Trial Court of Boac, Marinduque. Representative and now Governor Carmencita Reyes, who facilitated the restoration of the building and construction of showcases, made possible the turnover of the lot and building to the National Museum by the municipality of Boac. The museum measures 410 square meters including the mezzanine floor.

Boac, dubbed as a small paradise, is the capital town. The Boac branch museum was formally opened to the public on February 22, 1995.
---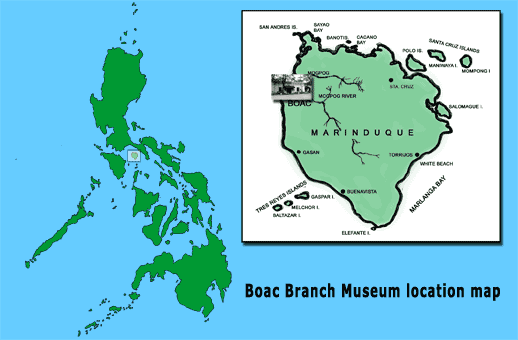 Location
National Museum, Boac Branch, Boac, Marinduque
Region IV
Category/Type of Museum: Ethnographic, Archaeological, Geological



---
Collections
Agricultural implements: scythe, coconut-harvesting tools, bolos, plows

Pottery: stove, chicken feed containers, flowerpots, rice pot molder, pottery making devices like clay and molders

Tuba (coconut wine) containers made of bamboo

Morion masks, colored vests, capes, wooden shield

Modern crafts: carved wooden animals, baskets, wall decors, lampshades, fans

10th –18th centuries A.D. tradeware ceramics: stoneware jars, jarlets and plates of Chinese provenance steel skillet, pottery vessels and shards.

Metallic and non-metallic minerals; metamorphic, sedimentary and igneous rocks; fossilized shells in limestone and petrified wood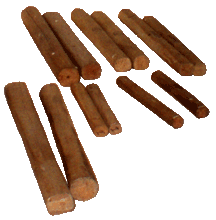 Highlights of Exhibition
Kalutang is an early type of musical instrument in Marinduque that is composed of graduated sets of softwood bars played with pieces of sticks. This instrument is used during special events and celebrations.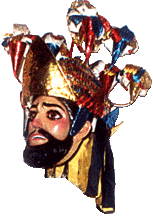 Morion Masks are made of wood and are elaborately adorned with colorful shells, tassels, and crepe papers. These masks, together with colored vests, capes, and wooden shields, are worn by individuals who act as Roman soldiers during the Moriones Festival. The Moriones is a Lenten tradition in Marinduque that centers on Longinus, the one-eyed Roman centurion who got back his full sight when blood of the crucified Jesus spurted into his blind eye.


---
Location, Museum Hours & Contact No.
National Museum, Boac Branch, Boac, Marinduque
By land and sea. Manila to Lucena City is about four hours by bus while Lucena to Marinduque ferry services take approximately two hours. Ships that regularly ply to Marinduque are the Montenegro Shipping and the Blue Water.
Mondays-Fridays / 9:00 am - 4:00 pm;

Saturdays, Sundays and holidays by appointment
Contact No.
ASBMD, National Museum Central Office; 527-4192



---
taken from the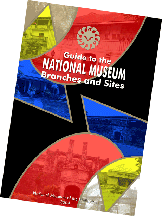 "Guide to the NATIONAL MUSEUM Branches and Sites"