TENONGCHOL ROCK SHELTER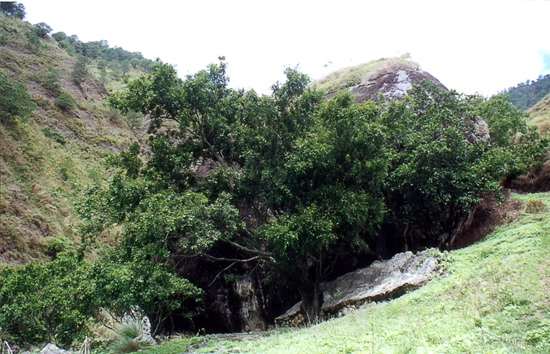 The Site Museum
This huge boulder shelter is a burial site, with rolling hills at the western side and the Agno River tributary at the eastern side. There is a cemented pathway leading to the boulder where four cavities were hollowed into the solid matrix. Twenty-three wooden coffins containing human bones are piled on top of each other in the four cavities. The coffins are cuboid in form with anthropomorphic designs on opposite sides. One coffin has a carabao-shaped cover with four wooden pegs used to secure it in place.
---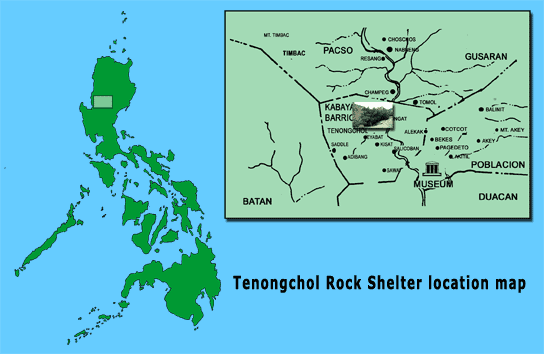 Location
National Museum, Kabayan Branch, Kabayan, Benguet
Region I
Category/Type of Museum: Ethnographic



---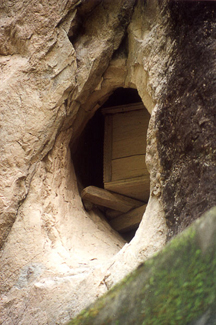 Location, Museum Hours & Contact No.
National Museum, Kabayan Branch, Kabayan, Benguet
Same way in getting to the Kabayan branch museum. Viewers must undergo a short briefing or orientation before they are guided to the site.
Mondays-Fridays / 9:00 am - 4:00 pm;

Saturdays, Sundays and holidays by appointment
Contact No.
ASBMD, National Museum Central Office; 527-4192



---


taken from the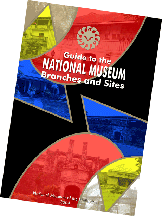 "Guide to the NATIONAL MUSEUM Branches and Sites"