CAGAYAN BRANCH MUSEUM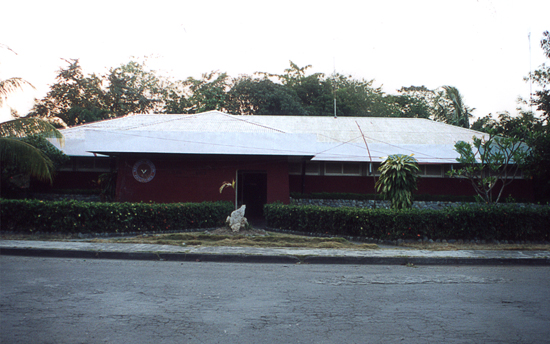 Brief History
This branch museum in Tuguegarao City, the provincial capital of Cagayan, was an offshoot of archaeological explorations and excavations undertaken since 1976 by the National Museum archaeologists. One of the most important branch museums because it depicts the Paleolithic site of the earliest man in the Philippines, the museum also displays the important ethnographic heritage of the province.

Cagayan Valley in Northern Luzon is one area in the country where proof of the presence of large and extinct animals had been uncovered. The Cordillera range in the west, and the Sierra Madre in the east surround the Cagayan Valley, which forms the main part of the province. The areas delineated by the excavations of the National Museum at Cagayan Valley were declared as Archaeological Reservation on March 28, 1977 through Presidential Decree No. 1109.
Approximately ten kilometers from Tuguegarao Branch Museum is the Peñablanca Sub-station constructed at the height of the archaeological exploration in Cagayan Valley. This continues to serve as a laboratory for museum fieldworkers and storage of specimens collected from the site.

The Tuguegarao branch museum stands on a 2,393 square meter lot leased by the provincial government for twenty-five (25) years. The lease was signed on January 1, 1986. The branch museum is situated at the edge of Tuguegarao City within the capitol compound. It was formally opened on April 18, 1983.
---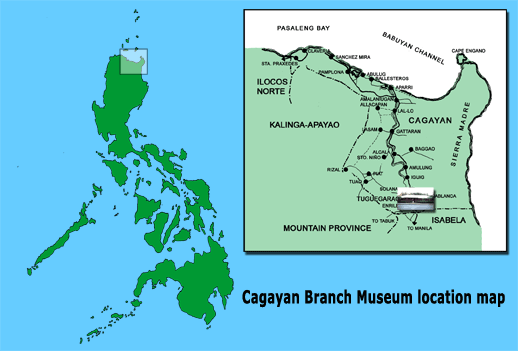 Location
National Museum, Tuguegarao Branch, Tuguegarao, Cagayan
Region I
Category/Type of Museum: Ethnographic, Archaeological, Geological



---
Collections
Contemporary pottery vessels of Atulu, Iguig and tools for pottery making: banga (cooking pots), kalan (stove), masetera (flower pots), aguada (water containers), gaddang (animal hide), al-lo (wooden pestle), tahang (supporting device from broken jars), ir-riab (bamboo used for leveling and trimming), agalid (polishing stones) and pipip (wooden paddles).

Archeological artifacts from caves and rock shelters in Cagayan: chert flake tools, shells, earthenware and shell beads, pottery, hammer stones, ceramic wares, human bones and marine skeletal remains.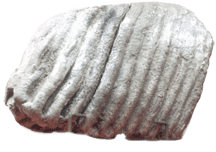 Elephas and Stegodon fossils from the Pleistocene epoch; metallic and non-metallic minerals; tektites.
Highlights of Exhibition
Petrified wood is formed when minerals dissolved in ground water replace the decaying wood of buried trees. The process of petrification usually takes place very slowly. Mineral solution slowly enters into the hard part of trees. In time, minerals replace wood cells. If it happens gradually, the fine details of the tissues are preserved. The petrified wood is significant among paleontologists since it provides direct evidence of life in the past. Petrified wood found in a rock layer represents a plant that actually lived in ancient times. It also serves as an environmental indicator of ancient life.


Molars of Elephas sp. and Stegodon. Fossilized molars of an Elephas sp. belonging to the Family Elephantidae and of Stegodon of the Family Stegodonidae, were dated 750,000 years ago during the Pleistocene age. These large extinct animals were endemic during this period. Stegodon has larger skulls and lower-crowned teeth than present day elephants.

Pebble-cobble Tools. These are large, roughly worked stone stools made of river pebbles. Prehistoric inhabitants of the Philippine Islands made these stone tools by striking river pebbles with a hammer stone and large flakes. The pebble-cobble tools produced as a result of this method are usually round, oval or kidney-shaped with both sides having rough edges. Tools recovered in Cagayan Valley were believed to be associated with prehistoric elephants. The stone tools in this area were fashioned from andesite and basalt.





---
Location, Museum Hours & Contact No.
National Museum, Tuguegarao Branch, Tuguegarao, Cagayan
By land, Manila-Tuguegarao is 483 kms. and approximately an eleven-hour trip. Public buses that regularly travel to the area are Victory Liner and Philtranco.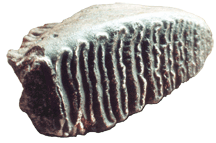 By air via Philippine Airlines
Mondays-Fridays / 9:00 am - 4:00 pm;

Saturdays, Sundays and holidays by appointment
Contact No.
ASBMD, National Museum Central Office; 527-4192





---


taken from the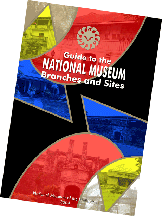 "Guide to the NATIONAL MUSEUM Branches and Sites"