Timbac Rock Shelters



Timbac Rock Shelters
The Timbac Rock Shelters are famous for its mummies. There are two rock shelters: Rock Shelter I which contains five coffins with several mummies in each coffin, and Rock Shelter II which has eight coffins with mummies inside. These rock shelters can be accessed through stairs and railings.

The mummies are in fetal positions. A large, cuboid, wooden coffin usually has two to four mummies in flexed positions. The oval-shaped coffin has one baby mummy.
---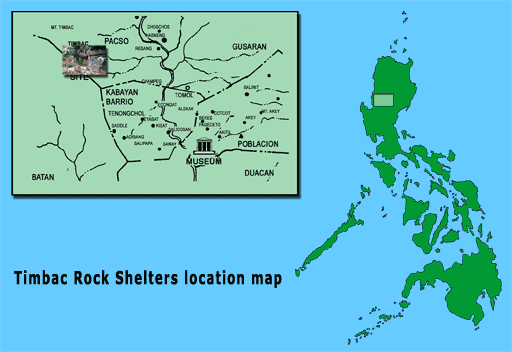 Location
National Museum, Kabayan Branch, Kabayan, Benguet
Region I
Category/Type of Museum: Ethnographic



---
Location, Museum Hours & Contact No.
National Museum, Kabayan Branch, Kabayan, Benguet
From Baguio, take Norton bus to Kabayan. From Kabayan, take route going to Tenongchol to reach Timbac. Since no regular jeepney plies to Timbac, the use of a private vehicle with a four-wheel drive is advisable. Hiking is possible for two to three hours.
Mondays-Fridays / 9:00 am - 4:00 pm;

Saturdays, Sundays and holidays by appointment
Contact No.
ASBMD, National Museum Central Office; 527-4192



---
taken from the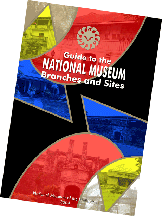 "Guide to the NATIONAL MUSEUM Branches and Sites"