KIANGAN BRANCH MUSEUM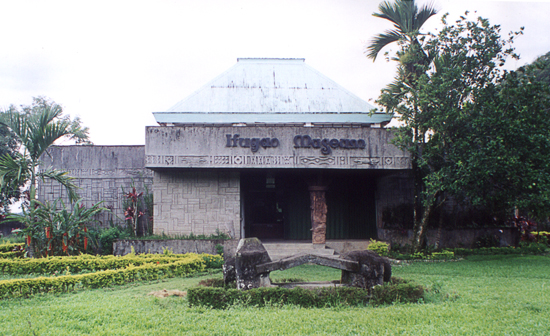 Brief History
The museum is located in Linda, Kiangan in the province of Ifugao, known as the land of the famous rice terraces. It was under the administration of the Presidential Assistant on National Minority (PANAMIN) until its turnover to the National Museum on May 30, 1984. A simple inauguration was held on March 19, 1984 with former Ministry of Education, Culture and Sports (MECS) Minister Jaime C. Laya as guest of honor.

The museum is a two-story concrete building that stands on the historic Philippine Veterans Administration Office (PVAO) compound facing the War Memorial Shrine. The shrine symbolizes the victory of the Allied Forces against the Japanese invasion forces during World War II.
The people of Kiangan still practice the Hudhud chant, a 40-episode epic that was declared National Cultural Treasure on November 14, 2001. It was included in UNESCO's list of 'Masterpieces of the Oral and Intangible Heritage of Humanity' on May 18, 2001.

---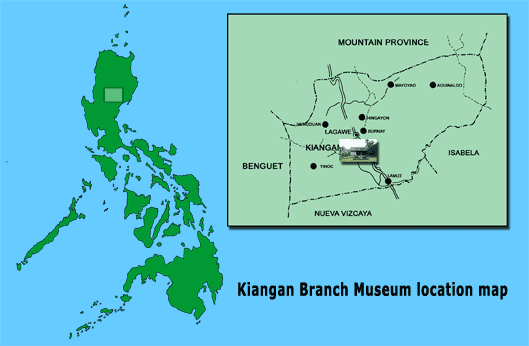 Location
National Museum, Kiangan Branch, Kiangan, Ifugao
Cordillera Administrative Region (CAR)
Category/Type of Museum: Ethnographic




---
Collections
Ifugao carvings on wood; household items like spoons, bowls and dishes; ritual paraphernalia.

Wooden granary idols (binulloll) in various positions.

Baskets of different forms and sizes.

Metal weapons such as spears and shields.

Musical instruments: wooden and bamboo clappers, bamboo nose and mouth flutes, brass gongs, wooden drums covered with animal hide.

Personal adornments: brass earrings and bracelets, armlets, neck ornaments, belts made of shells.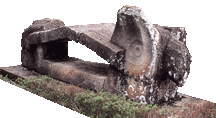 Ifugao clothing.
Highlights of Exhibition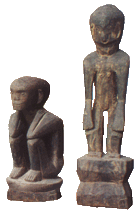 Hagabi made of stone. 'Hagabi' is a bench that is only used among the rich Ifugao. Usually carved out of a single tree trunk, it is a symbol of wealth and prestige. Owen C. Tomlinson, first Military Governor of Ifugao (1911-1915), made this unusual stone 'hagabi' to coincide with the inauguration of the sub-provincial stone building which he also ordered built. The Secretary of Interior, Dean C. Worcester, was the guest of honor who wore the complete Ifugao traditional attire during the occasion in compliance with native custom. The hagabi feast was performed out of respect for the Ifugao customs and traditions. Such respect for tradition was the foundation of the Americans' peacekeeping efforts in Ifugao.

Binullol, the granary idol, is the most significant wooden carving of the Ifugao. It is carved from 'narra', 'ipil', or molave trees and cut in the form of a human figure. Binullol sit or stand in a base which is sometimes divided into two horizontal sections by artistic incisions.
---
Location, Museum Hours & Contact No.
National Museum, Kiangan Branch, Kiangan, Ifugao
By land. Trip from Manila is approximately 8 hours via Cabanatuan City, Solano, Bayombong and Lagawe.
Mondays-Fridays / 9:00 am - 4:00 pm;

Saturdays, Sundays and holidays by appointment
Contact No.
ASBMD, National Museum Central Office; 527-4192



---
taken from the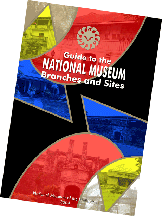 "Guide to the NATIONAL MUSEUM Branches and Sites"