JOLO BRANCH MUSEUM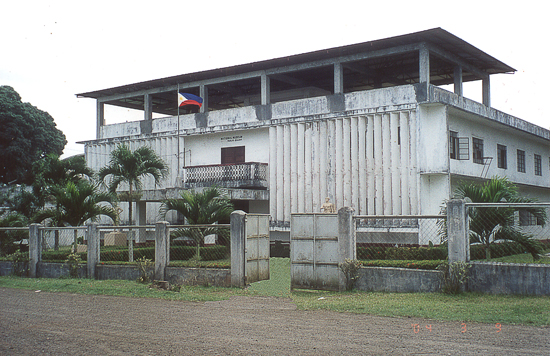 Brief History
The branch museum is in a two-story building that was once the seat of the Provincial Museum and Library of Sulu. It is located in Jolo, the provincial capital of the main island of Sulu province. The Sulu Museum and Library was established through a Sangguniang Panlalawigan resolution in 1981 to house ethnographic materials of Sulu culture and a library. With public funds and private donations, then Provincial Board member, Mrs. Oswalda A. Cabel, developed the museum. Since its inauguration on July 22, 1982, the Sulu Provincial Museum and Library had served domestic and foreign scholars, tourists and local visitors. It was donated and transferred to the National Museum on May 24, 1994. On September 19, 1997, the Jolo Branch Museum was formally opened to the public.
---
Location
National Museum,Jolo Branch, Jolo, Sulu
Autonomous Region of Muslim Mindanao (ARMM)
Category/Type of Museum: Ethnographic



---
Collections
Chinese ceramics

Sultan's bedroom (replica)

Round and conical hats woven from bamboo strips

Tausug clothes and blankets in colorful intricate designs; spears; a sword called kampilan, musical instruments such as drums, gongs and xylophones which complete the kulintangan ensemble.

Fishing implements such as fishnet (laya), fish spear (sangkil), fish trap (tugung), fish scoop (sasauk), and a sailboat called pelang;

Agricultural tools and implements: baskets called ambung-ambung, winnowing trays called ayagan, coconut graters, wooden plows, mortar and pestles, bolos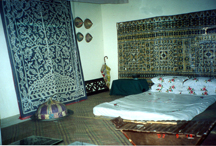 Highlights of Exhibition
The Sultan's bedroom is furnished with a mattress laid on top of woven mats together with its customary blankets; a sequined umbrella; textiles with the 'Tree of Life' designs; food cover; hats; and a small, wooden musical instrument called gabang.
---
Location, Museum Hours & Contact No.
National Museum,Jolo Branch, Jolo, Sulu
By sea. Weesam and Elesam Shipping have boat connections from Zamboanga City to Jolo. Other shipping lines travel from Jolo to Basilan and Tawi-tawi.
Mondays-Fridays / 9:00 am - 4:00 pm;

Saturdays, Sundays and holidays by appointment
Contact No.
ASBMD, National Museum Central Office; 527-4192



---
taken from the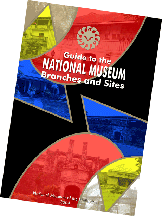 "Guide to the NATIONAL MUSEUM Branches and Sites"