KABAYAN BRANCH MUSEUM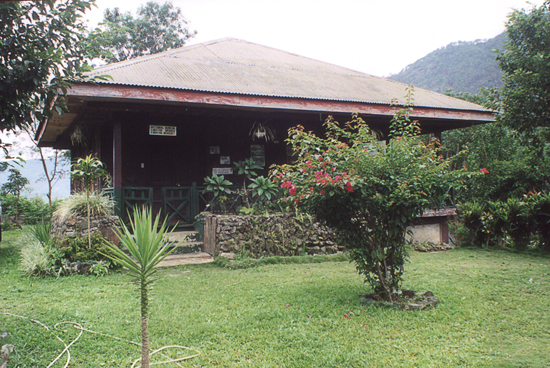 Brief History
This museum was established to ensure the proper implementation of Presidential Decree 260, which declares the Kabayan Mummy Caves of Kabayan, Benguet a National Cultural Treasure. The construction of the museum building was undertaken in 1982 on the 500 square meter lot, which was eventually donated on October 5, 1984 by Mrs. Cerila Taynan, a civic-minded citizen from Kabayan.
---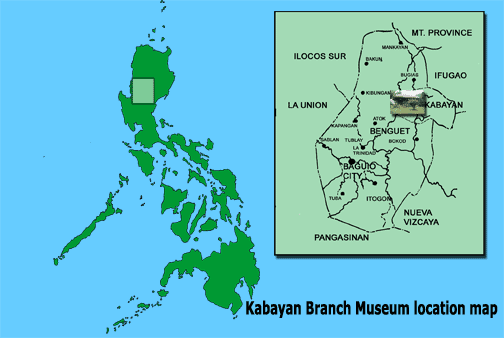 Location
National Museum, Kabayan Branch, Kabayan, Benguet
Region I
Category/Type of Museum: Ethnographic



Collections
Ibaloi, Ikalahan/Kalanguya and Kankanai material culture: wooden bowls to contain food, baskets to store and contain agricultural produce, a bulbous pottery jar to store and contain a ritual rice wine called tapuy, and a ritual skull of a pig.

(This museum had also exhibited four mummies, which were eventually returned for burial in Timbac Caves on February 18, 2004.)
---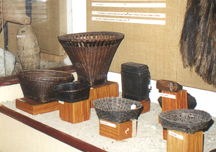 Location, Museum Hours & Contact No.
National Museum, Kabayan Branch, Kabayan, Benguet
By air via Asian Spirit Airlines. By land through provincial buses going to Baguio City, and then a four-hour travel from the city to the Museum.
Mondays-Fridays / 9:00 am - 4:00 pm;

Saturdays, Sundays and holidays by appointment
Contact No.
ASBMD, National Museum Central Office; 527-4192



---


taken from the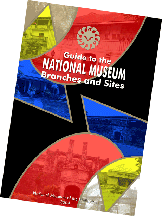 "Guide to the NATIONAL MUSEUM Branches and Sites"