PALAWAN BRANCH MUSEUM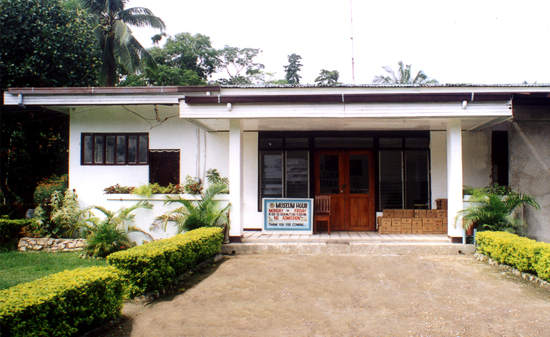 Brief History
The museum was a field station that was turned into an orientation museum after the discovery of Tabon Caves. The extensive archaeological explorations and excavations of the Tabon Cave Complex from July 3, 1962 to June 30, 1965 was initiated by Dr. Robert Fox, an American archaeologist, then the Chief of the Anthropology Division of the National Museum.

The branch is in the town of Quezon in Palawan, 586 kilometers southwest of Manila. Quezon is approximately 148 kilometers away from Puerto Princesa City, the provincial capital. Palawan is home to the Tagbanua, Pala'wan, Tau't Batu and Batak ethnolinguistic groups and also a sanctuary for rare species of flora and fauna.
---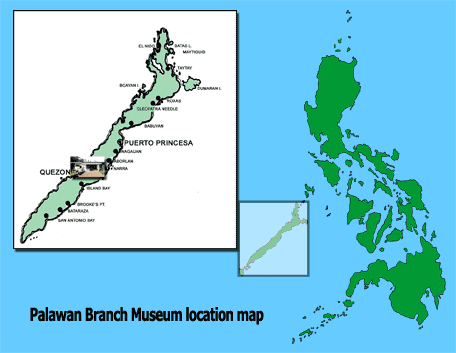 Location
National Museum, Quezon Branch, Quezon, Palawan
Region IV
Category/Type of Museum: General



---
Collections
Baskets (bayong), dart holders, blowgun (supukan), darts (baslay) with several types of points

Tagbanua ritual paraphernalia: stoneware jar for the rice wine, porcelain plates and bowls to contain areca nuts and betel leaves, gongs and drums, bamboo pole on which hung dried pandan leaves, woven mat

Human bones, ceramics and other archaeological materials with dates ranging from 30,000 years ago to 14th century A.D.

Bamboo segments with indigenous syllabic scripts of the Tagbanua and Pala'wan.

Palawan flora and fauna.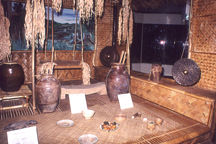 Highlights of Exhibition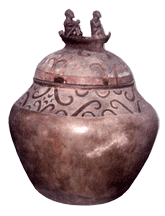 The Pagdiwata Structure is a typical house of a 'balyan' (ritual specialist) where 'pagdiwata' ritual paraphernalia are displayed. The 'pagdiwata' ritual is a religious practice of the Tagbanua performed to cure sickness or to give thanks after a bountiful harvest or before planting. The colorful and elaborative ritual is executed inside the house of the 'balyan' who acts as the medium. Drinking the rice wine (tabad) by participating local residents highlights the ritual.

Manunggul Jar (replica) – a Late Neolithic burial jar found in Manunggul Cave. It has a cover depicting souls sailing to the afterworld in a death boat. (The original piece is displayed at the Museum of the Filipino People in Manila).
---
Location, Museum Hours & Contact No.
National Museum, Quezon Branch, Quezon, Palawan
By air, Manila to Puerto Princesa is a one-hour flight via Air Philippines or Philippine Airlines. From Puerto Princesa City, Quezon can be reached within four hours by bus or shuttle van. Charing Bus Lines that regularly ply in the area is cheaper.

By sea. Overnight cruise via WG & A Super Ferry or Negros Navigation.
Mondays-Fridays / 9:00 am - 4:00 pm;

Saturdays, Sundays and holidays by appointment
Contact No.
ASBMD, National Museum Central Office; 527-4192



---
taken from the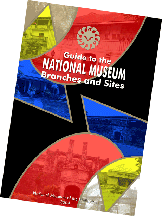 "Guide to the NATIONAL MUSEUM Branches and Sites"