Tabon Cave Complex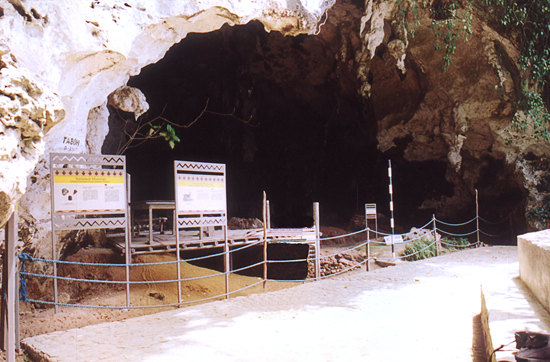 Brief History
The Tabon Cave Complex is in the Lipuun Point Reservation, a 138-hectare museum site reservation that lies along the western coastline of Southern Palawan. It lies northwest of the Poblacion of the municipality of Quezon, and is bound on its north, east and west parts by bodies of water. The place was an island, but is now an isthmus connected to mainland Palawan through an extensive mangrove development.

Although there is only one cave originally named Tabon, all caves in Lipuun Point Reservation have become collectively known as Tabon Cave Complex where numerous archaeological artifacts have been discovered. On April 11, 1972, Presidential Proclamation No. 996 declared the cave complex and all of Lipuun Point in Quezon, Palawan a site museum reservation. This declaration ensures the protection and preservation of the caves and the immediate vicinity from deforestation and destruction.
---
Location
National Museum, Quezon Branch, Tawa-tawa, Quezon, Palawan
Region IV
Category/Type of Museum: Archaeological



---
The Tabon Caves
There are approximately 215 caves in the reservation, 38 of which have been established to be of archaeological and anthropological significance. To date, only seven caves are accessible and open to the public. Between 1962 and 1966, an archaeological exploration was conducted by a team from the National Museum headed by anthropologist Dr. Robert Fox in the caves of Lipuun Point and its immediate vicinity. It brought to light an astonishing concentration of archaeological cave sites containing substantial cultural materials with an extensive time range unsurpassed in the Philippines, and possibly equaled only in a few sites in Southeast Asia (e.g. Sarawak and southern Thailand).

The artifacts recovered belong to different periods ranging from 50,000 years ago to the 14th century A.D. The most celebrated archaeological find is the Tabon Man, one of the oldest known human skeletal remains in the Philippines dating back to 16,500 years (14,000 B.C.). The oldest human fossil so far recovered from the Tabon Cave, however, is a tibia (bone of the lower leg) that dates back to 47,000 years (45,000 B.C.).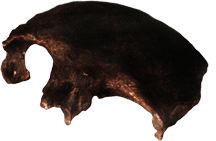 The National Museum estimates that only 25 percent of the archaeological sites have been excavated leaving much of the area for future archaeological expeditions.

Collaborating with the National Museum, the Department of Tourism came up with a Detailed Tourism Development Plan for Tabon Caves that provides the framework for preserving archaeological and pre-historic sites and its environmental resources, as well as developing tourism in the area with the aim of optimizing economic benefits. Major infrastructure developmental projects are already in place and it is expected that Tabon Caves will become a major archaeological and tourism destination for domestic and foreign tourists in the country.
---
Location, Museum Hours & Contact No.
National Museum, Quezon Branch, Tawa-tawa, Quezon, Palawan
By sea. Tabon Caves Complex is a 30-minute ride by pump boat from Quezon proper. Visitors, however, are advised to stop at the National Museum branch at Poblacion, Quezon for orientation and briefing.
Mondays-Fridays / 9:00 am - 4:00 pm;

Saturdays, Sundays and holidays by appointment
Contact No.
ASBMD, National Museum Central Office; 527-4192



---
taken from the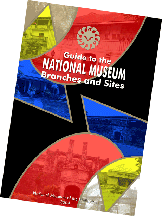 "Guide to the NATIONAL MUSEUM Branches and Sites"